Parga - the city of "Yin-Yang" - one side a beautiful promenade, the other side a huge beach of Valtos
In spring 2018, our itinerary lay in continental Greece. We chose a list of sights to explore based on online reviews. The city of Parga according to the reviews referred exactly to the sights. It was decided to check it out)
Map of Parga city
Image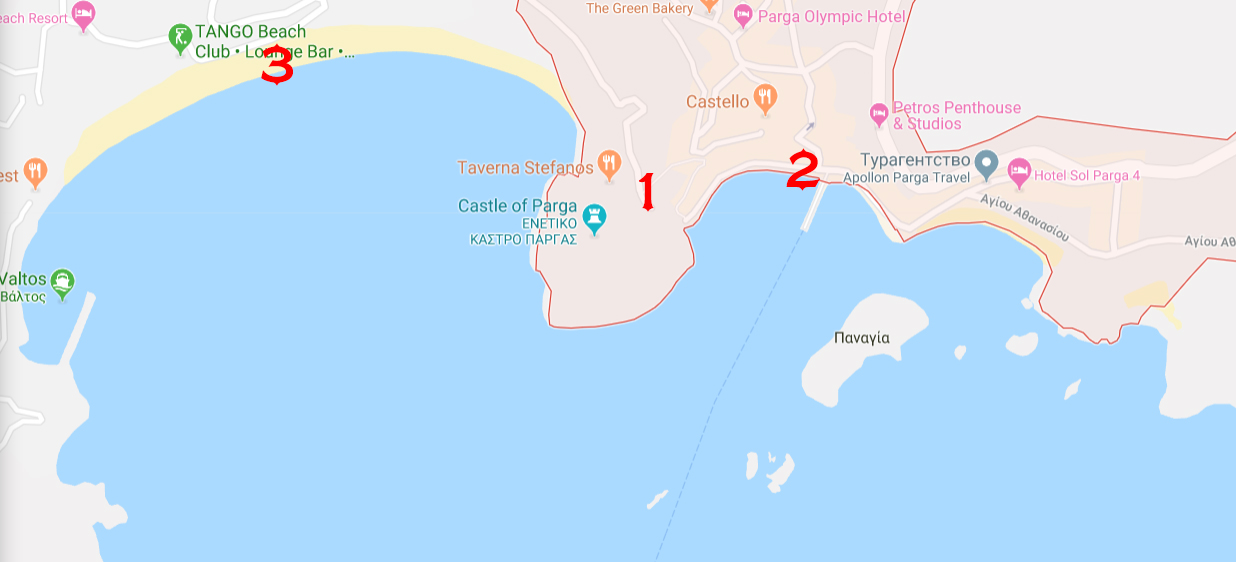 I liked Parga without criticism. The area of the city itself is highlighted on the map. We settled in the area 1 - the fortress of Parga. And it turned out that one way we had a view of the promenade of the city - 2, the other - the beach Valtos - 3. Walking embankment - amazing, you can walk along it at least every evening, it does not get bored. Similar sensations in the childhood caused the embankment of the city of Yalta in the Crimea. The beach Valtos in the spring seemed, frankly speaking, dull. It was deserted, cafe and places for rest especially there is not, the beach is not especially equipped with sun beds and umbrellas, rather wild with hotel sections - not a delight in general. Near the fortress is a convenient place to stay overnight - beach during the day, promenade in the evening.
View of the Parga embankment from the fortress
Image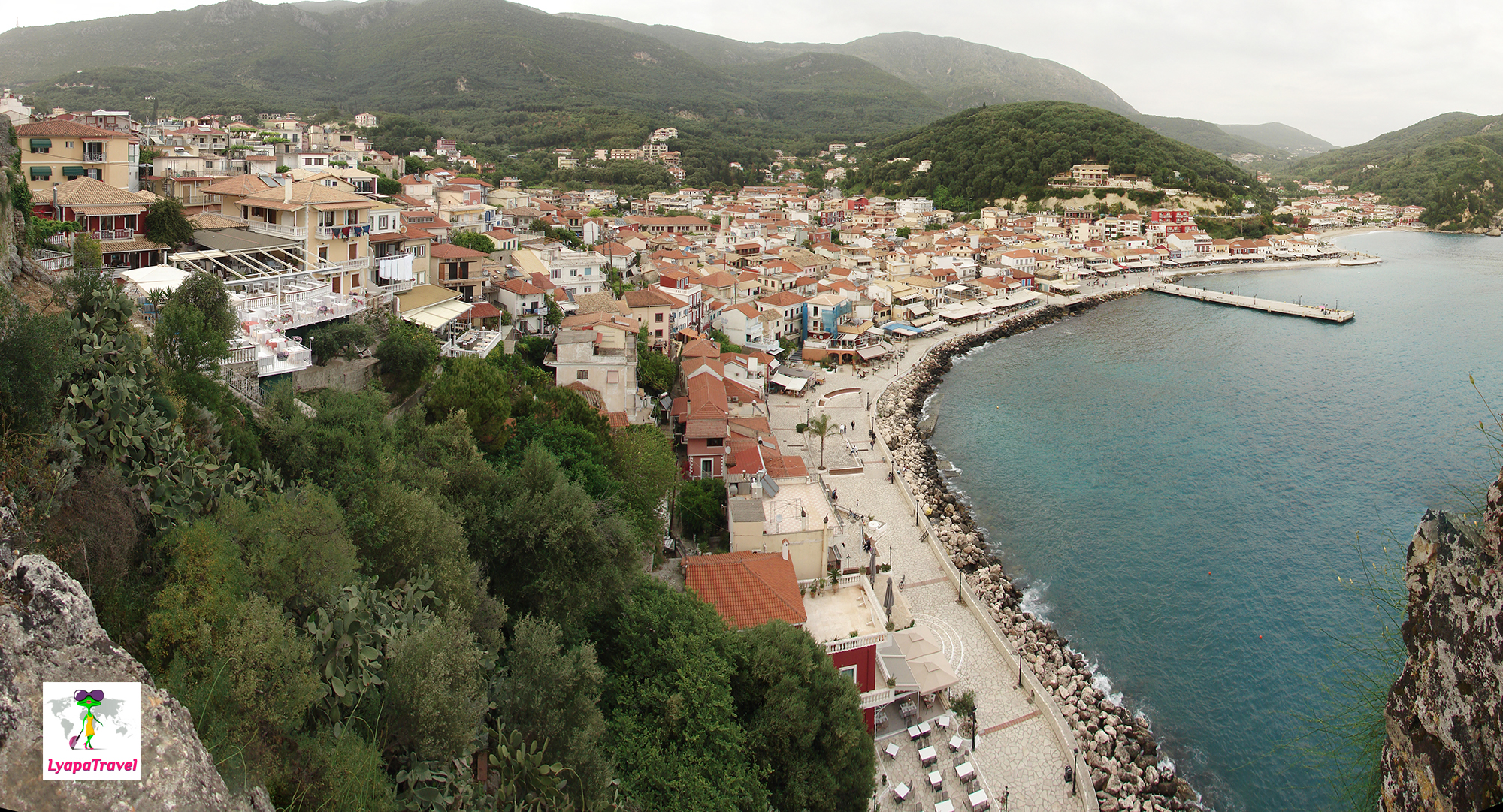 View of Valtos beach (Parga) from the fortress
Image

Entrance to the fortress is free. On the territory there is a place to walk, the views are beautiful and large-scale. We advise to visit Parga, if the route is nearby.