Cherepashinsky quarry is the Ukrainian Maldives Vinnitsa
Cherepashinsky quarry how to get there? There is no infrastructure here. So you'd better stay overnight in Vinnitsa or in one of the tourist bases on your way to the quarry. The quarry is located near the village Cherepashintsy, so you can start there. Around the quarry you can ride in a circle. Half of the bank of the quarry (number 1 on the map) is possible to approach the water with accommodation right on the bank for a rest. The second part of the shore (number 2 on the map) is the reeds and the developing "cafe / beach".
The water here is a real turquoise color. (Photo below is not taken on a sunny day!) Especially from afar you should not go here of course, unless you come for a couple of days with a tent wilderness. But if you pass near Vinnitsa, you should definitely stop here. It should be noted that you can spend the night near the quarry only in tents) Here you can plan a trip for lunch with his rubbish. The quarry is not large, almost all fits on the photo panorama below.
Map of access to Cherepashin Quarry
Image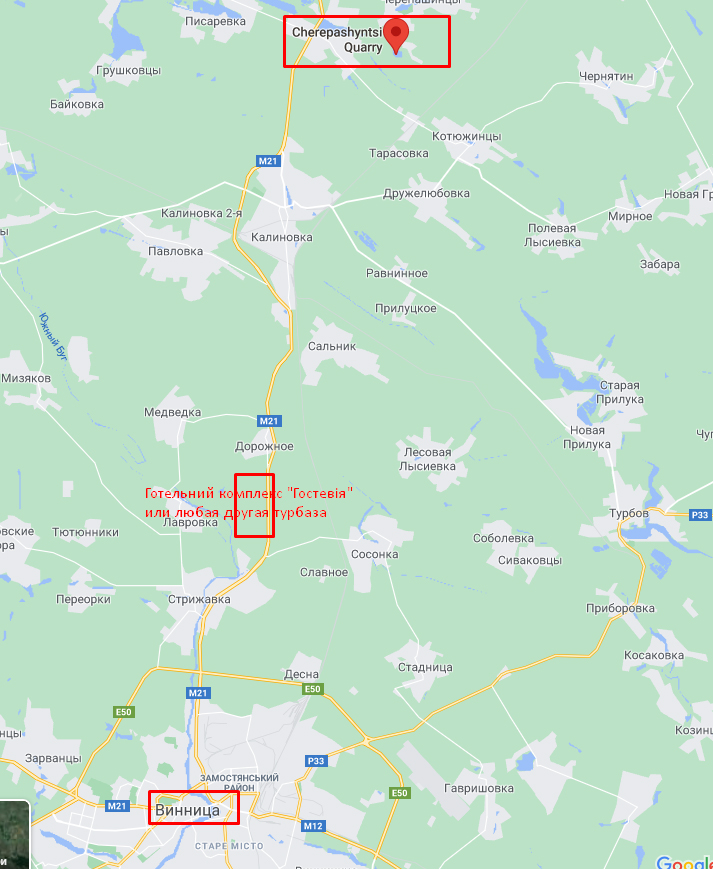 Cherepashinsky quarry how to get there
Image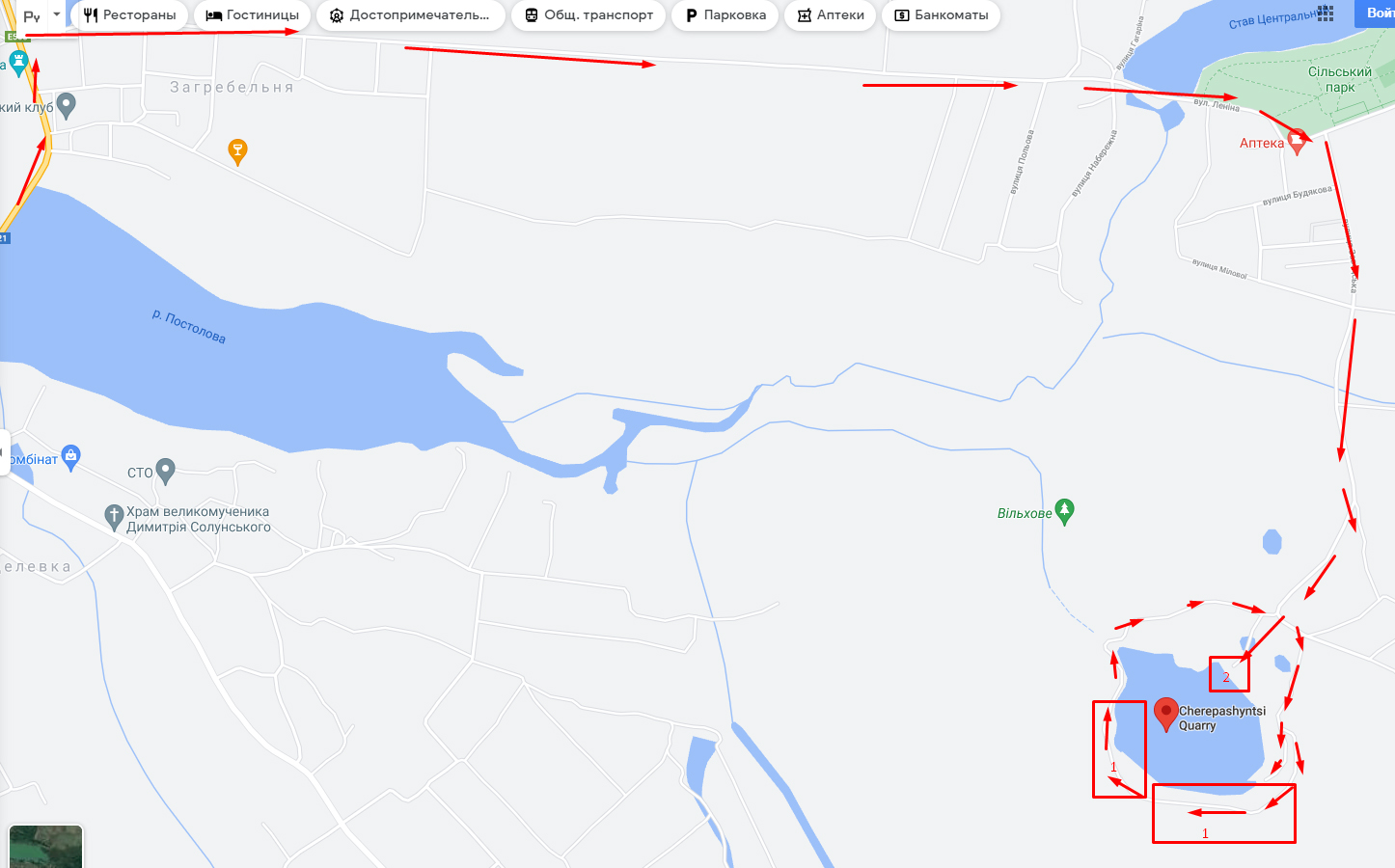 Cherepashinsky quarry or Ukrainian Maldives Vinnitsa - photo taken from the cafe
Image